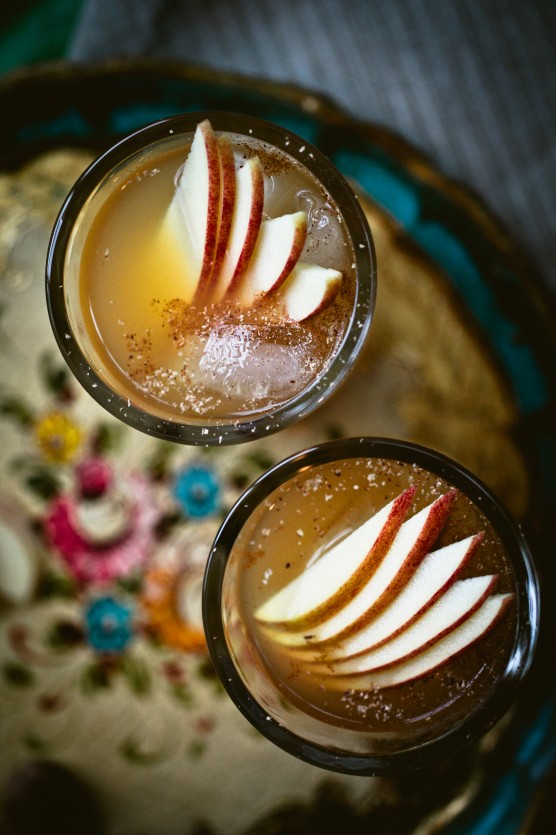 I have one last suggestion for you to complete your Thanksgiving meal. And I do believe it's a good one, dare I say I saved the best for last?
It's time we talk about your Thanksgiving cocktail. Now there are a couple ways you can go about this: If your family is like mine Thanksgiving beverages are nearly as traditional as the marshmallow topped sweet potatoes – red wine with my family, while sparkling cider is the drink of choice with Gabe's family. With the meal drinks set this could be the cocktail that greets your guests as they pluck a few baby carrots off the vegetable platter or (and this is my favorite idea) this is the cocktail you enjoy while sliding the turkey into the oven. It's the cocktail you sip in between stirrings of the mashed potatoes or tastes of the gravy. It's what you are drinking as you set the last fork and stand back to marvel the scene. This is the cook's cocktail.
Cider punch is the ideal cocktail for the busy cook as there are only two ingredients plus a couple flourishes if you so desire (and I do). While the turkey roasts and the potatoes boil pour an ounce or two of rum into a glass. Top that with apple cider (I like one part rum to four parts apple cider). You could have it over ice or warm the cider – the choice is left to the cook. Top with a touch a of cinnamon and nutmeg. If you happen to have some bitters a few drops really makes the cook quite happy, especially if your bitters, like mine are heady with cinnamon and rosemary and little wisps of clove, cardamom and orange.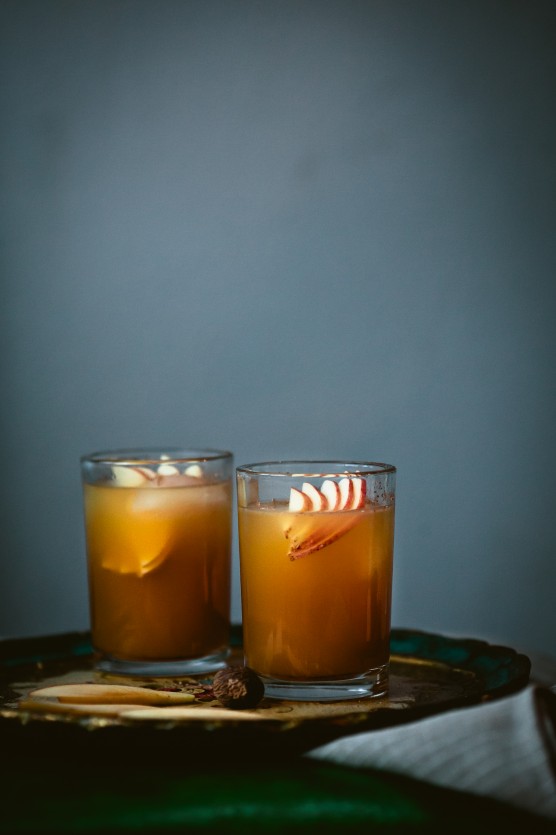 If you don't have bitters and are interested in making your own I just so happen to be teaching at class in Seattle, December 6. We will be making an assortment of gifts from the kitchen including homemade bitters. In fact today I made nearly 20 different infusions for class. (Pretty slick how I just slid that class plug right in there, huh? Sorry, I really do not like that sort of thing but I promised I would and I'm quite excited about this class.
If you aren't in Seattle I'm thinking I just may put a post up here about the process so you won't miss out on all the fun. I don't claim to be a bitters expert but I do claim to be pretty darn excited to have a collection of my own bitters and I'm even more excited to be teaching you all how make your own.
Cheers and happy cooking!
*This simple cocktail was inspired by something I drank at Skillet Diner. Go there. Really.