"Love is an irresistible desire to be irresistibly desired."
― Robert Frost
We want you to get a glimpse at our date night. The mess, the chaos and the joy.
We start before the kids are in bed. At times they help us prepare the meal knowing what the food is for – a special date night for mama and dad. Ivy guides my hand to cut the tomatoes just to be a part of it. She's eager to help taste and her joyful reaction assures me that I've done something right. She is already fearless in the kitchen. I watch her confidently grab for ingredients as she nudges her way into the process. Carefully I remove knives out of her path and do my best to keep her safe while not discouraging her bravery and curiosity.
The cocktails are made and the kids are put to bed while I remove the sweet and tangy pork from the oven. In the not-yet-quiet  house the smells of fatty pork and pungent garlic lure us to the table and help to mute the distractions.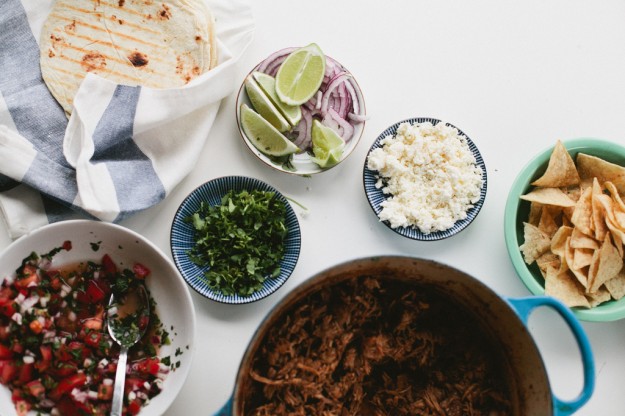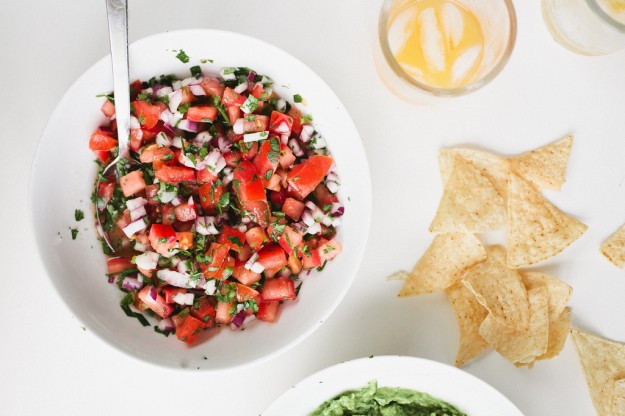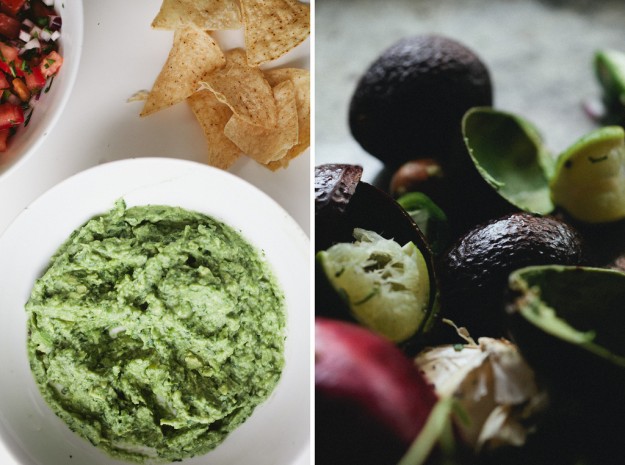 This evening we find ourselves casually eating on the couch. The tacos disappear quickly while the conversation lingers. By this point the house is quiet and we settle in a little closer while we talk about the latest book we are reading together.
Both of us work from home so we see each other quite often throughout the day. Quite often we are able to have three meals together as a family – a blessing I cherish in these precious days. But because of that it is easy for us to forget that even though we see each other a lot we are rarely connecting on the level that is needed to deepen our relationship. To become lazy in our marriage is the disease that can quickly kill it. Working hard to preserve our friendship and intimacy we set aside these times, learn together and carve out moments to grow.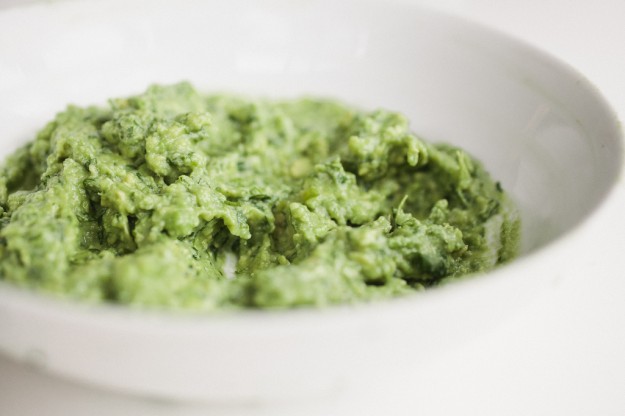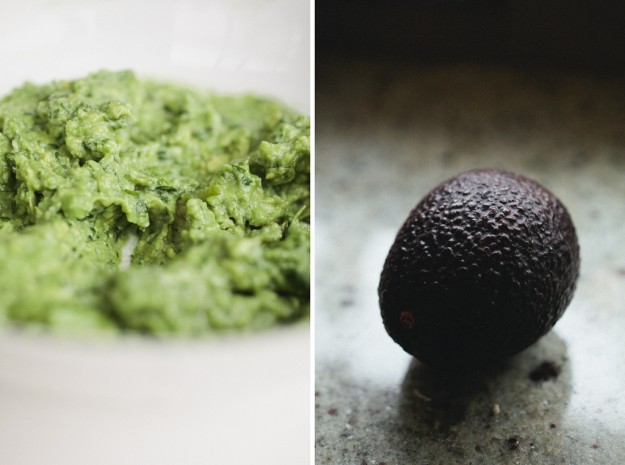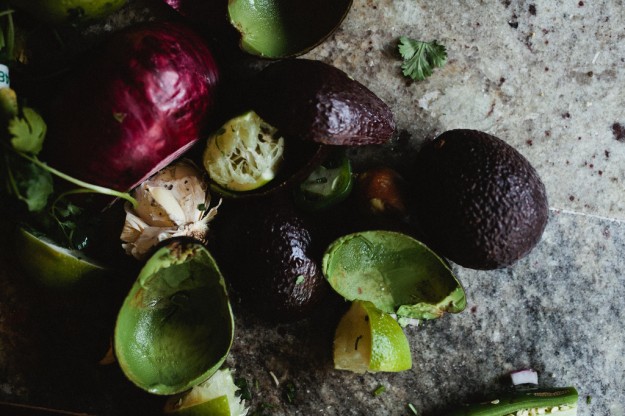 While the summer sun slowly retreats we pull our little ice cream bombes from the freezer and finish our night with a sweet, satisfying and unsophisticated dessert that reminds us that while deep and intimate conversations are vital to the marriage, so is having fun. The laughter and goofiness instantly reminds me of falling in love with my husband as his carefree attitude and easy ability to laugh drew me to him. His joy was and continues to be infectious. Somehow he managed to turn our first "date" (said loosely as we insisted we were just friends for months) of a walk to 7-11 into a hilarious adventure that had me laughing for days, actually years, after.
The evening ends and life continues. We go about our days and weeks checking off the hundreds of items that scatter our to-do lists but that time to shut everything off sustains us and sets us closer together. We walk away feeling more of a team and less of just "roommates" and already we anticipate our next day, our next meal and our next adventure.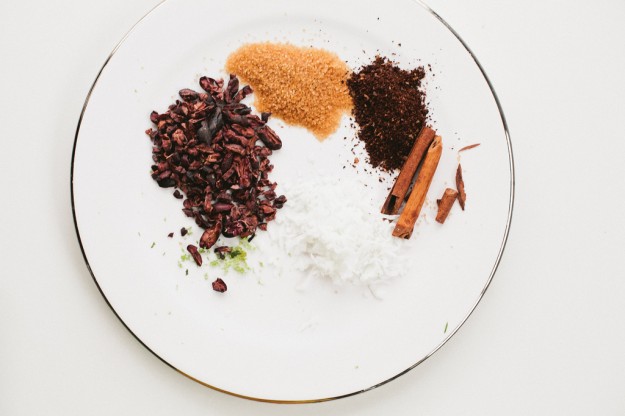 _________________________
For the pork I used this recipe from my dear friend Rachel. Her carnitas are pretty darn spectacular – fatty, sweet, salty and tangy – everything you want in a great taco.
Additional taco fillings:
cotija, cilantro, radish and lime.
Pico de Gallo
adapted from Bon Appetit June '12
makes about 2 ½ cups
It was my mother-in-law who really grew my love of pico. At their house it is a staple and it is not hard to see why. This quick salsa is so fresh, simple and with the perfect bite you get flecks of sweet tomato, spicy jalapeno and cool cilantro. Summer's ideal accessory.
½ medium red onion
2 cups diced tomato
⅓ cup chopped fresh cilantro
1-2 cloves garlic, minced
1 Tablespoon minced jalapeno
Kosher salt
Combine everything in a medium bowl. Season with salt. A squeeze of fresh lime is perfectly acceptable I'd say.
Taqueria Guacamole

adapted from Bon Appetit June '12
makes about 2 cups
Usually I like my guacamole thick and full of large chunks of avocado. This simple recipe yields a simple and creamy guacamole perfect for adding to tacos.
2 large, ripe avocados
2 Tablespoons fresh lime juice
¼ teaspoon lime zest
Kosher salt
1-2 garlic cloves, minced
3 Tablespoons chopped fresh cilantro
In a medium bowl mash avocado with lime zest, juice and a hearty pinch of salt using a fork to break up the avocado.
Once creamy and well mashed stir in the cilantro and minced garlic. Add a bit of water (1 Tablespoon at a time) to achieve a smooth texture. Season with salt or more lime juice.
Little Bombes
adapted from Jeni Britton Bauer via Bon Appetit, June '12
12 oz semisweet or bittersweet chocolate chips
⅓ cup coconut oil
pinch salt
topping suggestions:
cinnamon
lime, lemon or orange zest
ground coffee
cocoa nibs
coconut
sprinkles
flake salt
candied ginger
turbinado sugar
In a medium bowl combine the chocolate, coconut oil and salt. Microwave in intervals of 30 seconds stirring between each or melt over a bowl of simmering water.
Once melted remove from heat and let cool for 10 minutes.
While the chocolate is cooling scoop some ice cream onto a cold plate then place in the freezer until ready to dip.
With a scoop of ice cream on a fork spoon the melted chocolate over the ice cream. Using another fork gently slide the chocolate covered scoop of ice cream onto a plate and sprinkle with any number of toppings. Work in small batches and quickly return ice cream to the freezer. Let set for at least 10 minutes before serving.
This can also be done several days in advance.