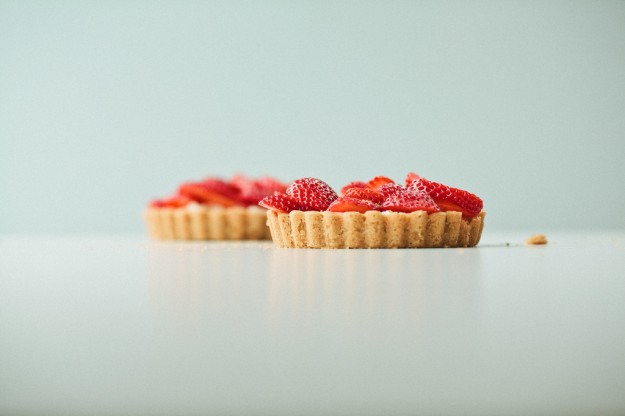 It had been a long time. For weeks excuses were made when Thursday nights would come around. Our Google calendar would notify us of "date night" but I would simply sigh and push it away putting some other task in its place.
A couple months passed before this evening where we finally sat down to a table together, surrounded by food and no distractions. It seemed so small and insignificant when I ignored the reminder of our weekly appointments. "No, this week is just too crazy." I would say. "We'll do it next Thursday. What's one week?'
The following Thursday would come and without searching too much I managed to find another excuse not to cook, not to sit down to the table and to avoid some things that really should not have been avoided.
I simply didn't feel like cooking after a long day. I longed to linger on the couch with a good book and sit in my own space rather than connect with my partner and best friend. There wasn't anger there or heated issues that I was necessarily trying to escape it was more a matter of apathy and choosing my own desires rather than putting the needs of our marriage first.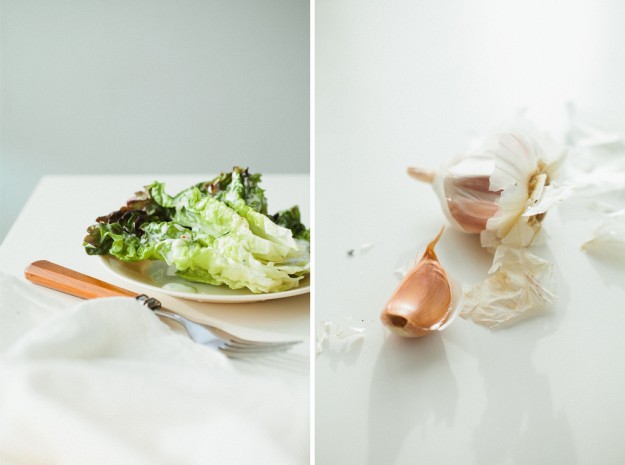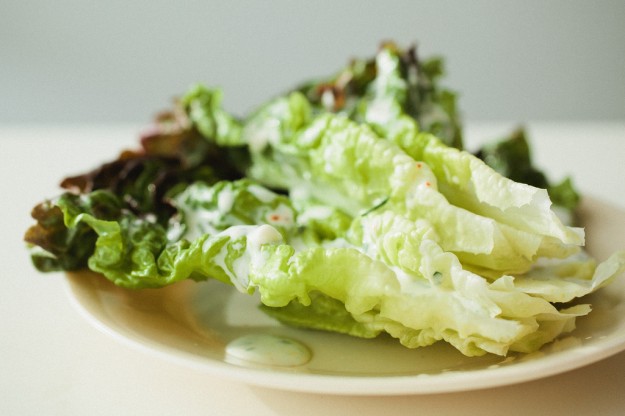 This week was no different. Excuses could have been created, other plans could have been made. We longed to shut down after a more-exhausting-than-usual day. I could see in his eyes that he didn't have much more to give and I am sure he saw that in mine too. But it had been too long since we made our relationship a priority and we have been dealing with the painful effects of that.
The meal was simple. Classic burgers, a simple salad dressed with homemade ranch and a strawberry tart for each of us. I fought my crazy desires to make the buns and chips from scratch reserving that energy for my husband and our time together. Scrambling through the fridge I sought out ingredients that would make these burgers special in order to set this night apart from the others. Counting on the tart to woo us to dinner and to each other I sliced local strawberries and laid them on a cushy bed of mascarpone that snuggled into a tender crust. A shower of turbinado sugar rained over top setting off a light molasses scented breeze.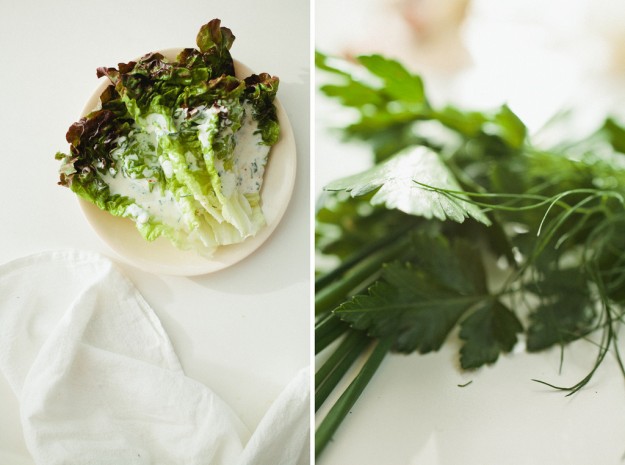 We lingered over dinner, sat in our exhausted silence then finally gave ourselves permission to leave the table still cluttered with dishes and a few remaining bites.
It would make for a more compelling story to speak of how that one evening changed our marriage. How we managed to stay up talking for hours, rekindling those late night that rolled into early morning conversations that came so easy when we were dating. But that is not what happened. In that I was reminded that the health of our marriage is defined by the small decisions. The ones in which we choose to fight through our fatigue to spend time with one another. The decisions we make to put work aside in order to be there for one another. To put the iphone down so that we can actually look into each other's eyes. It's when we choose our marriage rather than ourselves.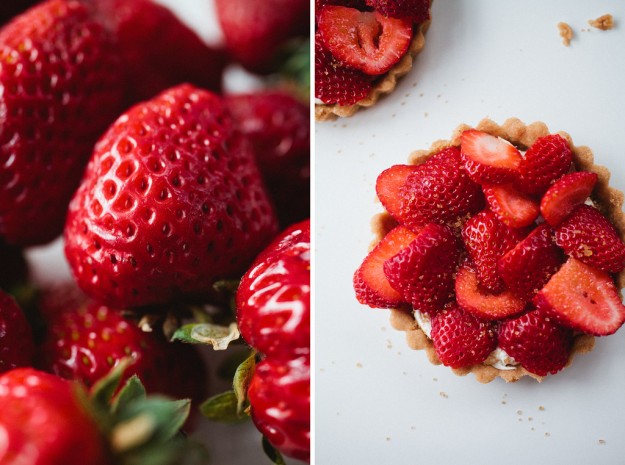 That night over burgers we did connect. A conversation that lyrically described the perfect burger (I have much to say on that subject) made its way towards one that dug below the surface to where the heartbeat of our relationship lives. We poked and prodded under there then gave ourselves the grace to turn on a movie and just be together knowing there was more to be said but encouraged by the small, yet powerful step towards intimacy that came from making the right decision.
It's far too easy to make excuses. Those pesky little twerps that squirm their way into our lives whispering lies of a more satisfying and rewarding decision. Their grip is firm and once they've got a hold they are not inclined to let go. The power of excuses is only waned by the act of not using them.
We neglected our excuses the night we dated at home. Tasting the sweet reward of a more connected relationship has helped us fight those excuses since. I have no doubt we will be tempted again but we fight together for our marriage, for each other, because it is those little battles that we bravely fight that will strengthen and bind our marriage in the years to come. And near the end of it all he'll slide my withered and wrinkled hand into his, we'll look into each other's eyes and continue to say, "I do". Just as we did 8 ½ years ago and just as we continue to daily.
I did, I do and I will.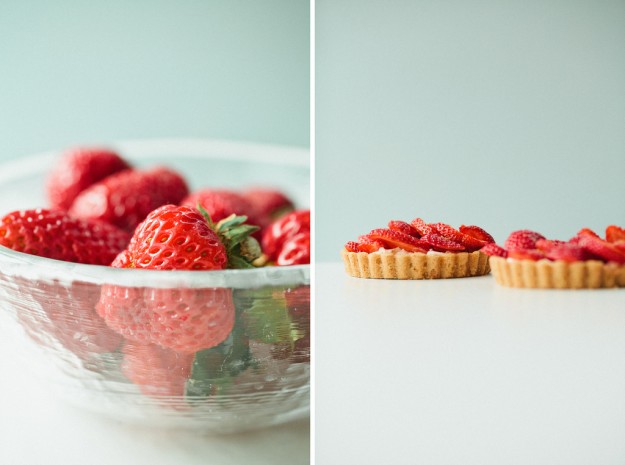 Buttermilk Ranch Dressing
2 cups buttermilk
½ cup mayonnaise
3 T finely chopped herbs (I used chives, parsley and dill)
1 garlic clove, finely minced
¼ teaspoon Espelette (optional, paprika is a good alternative)
salt and pepper
Stir together the buttermilk and mayonnaise until well combined. Stir in the herbs, garlic and Espelette (if using). Taste and add salt and pepper to your desire.
Refrigerate what you don't serve. Will keep for 1 week in the fridge.
Tart Crust
adapted from Alice Medrich
I have made so many variations of this recipe over the years. It simply could not be easier. In fact once while teaching a tart class I had the students time me while making this recipe and I think the mixing took all of 10 seconds. In this latest variation I attempted to add a bit of nutrients as well as depth of flavor by using coconut oil and white whole wheat flour. Of course you could substitute butter but I found this version perfectly light, tender and ever-so-sweet.
4 oz coconut oil, melted
¼ cup Sugar
1/4 teaspoon salt
1 teaspoon vanilla extract
1 cup white whole wheat flour
Pre-heat oven to 350*
Combine the coconut oil, sugar, salt and vanilla extract. Stir in the flour then press the dough into individual tart pans (makes 4-5 4″ inch tarts) or a 9" inch tart pan. Press the dough quite thin as it puffs a bit while baking.
Bake for 15-20 minutes or until golden.
Let shell cool completely before removing outer ring. This dough is incredibly tender so take care while unmolding to ensure the fluted edges remain intact.
Once cool cover the base of the crust with a rough ¼" layer of room temperature (makes it easier to spread) Mascarpone. Top the tart with sliced strawberries and a sprinkling of Turbinado sugar (dark brown or muscovado would do nicely here as well).