Intro
You may have guessed by the title of this blog that I have a thing for salt. Resting on a little ledge in the kitchen, always within arms reach, are at least three different salt varieties. In the inside pocket of my purse I carry with me a small container that contains a modest amount of both Fleur de Sel and Maldon. In our kitchen salt is the most frequently used ingredient, which is why I'm surprised that it took us until now to make some ourselves.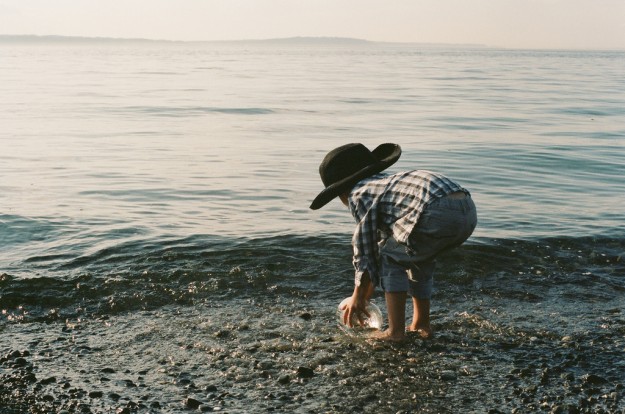 We grabbed the largest containers we could find, (at our house those just happened to be two growlers) and headed to one of our favorite local beaches. Carrying the growlers down to the beach, we ignored the odd looks from the fellow beach goers that were shot in our direction. Eager to gather our ingredient we headed straight to the water stopping only to catch our breath as the cold bite of the pacific caused a temporary stall in the process.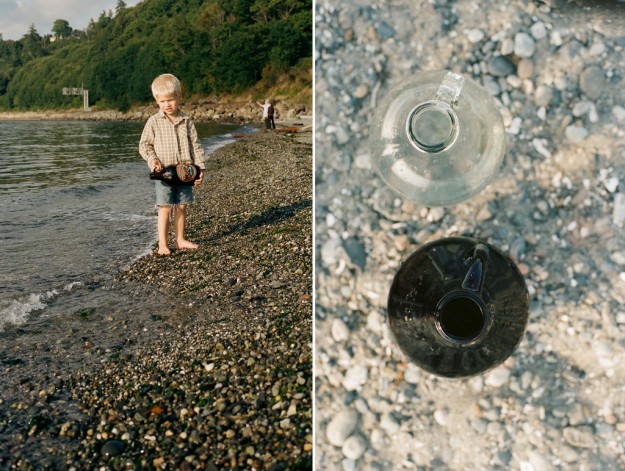 Soon enough we had the containers filled and we continued our time on the beach searching for shells, skipping rocks and watching the kite surfers rush past us as they soared through the water.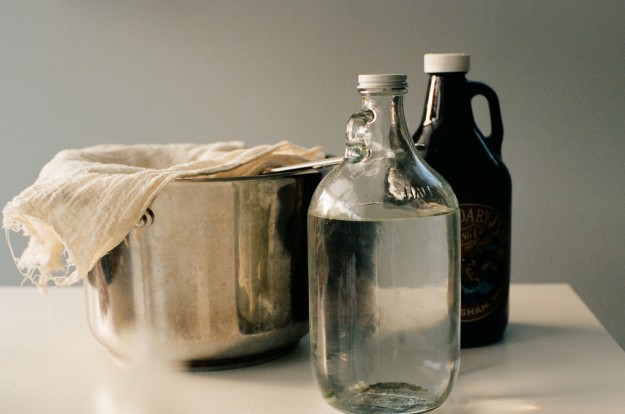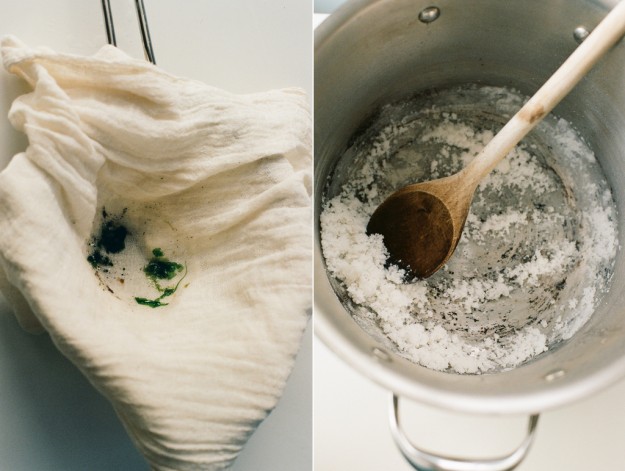 When we arrived home I passed the beach water through several layers of cheese cloth (four, at least) to capture the bits of sand, rogue sea shells and kelp that came with our catch. The water that was left in the pot was perfectly clear.
With the sea water set somewhere between a simmer and a boil it took nearly four hours for us to reach salt. Every so often we would check the process then return to our daily tasks while we continued to wait for the water to vanish and leave behind a finely grained salt that manages to capture the best of sea.
By the time we had salt the boys had gone to bed. My excitement caused rash thinking as for a moment I contemplated waking them to show the end result. Reason took over and I waited until morning to share with them the fruit of our labor.
We ended up with about 1/2 cup of salt after boiling down 2 gallons of ocean. Not a lot considering the time invested in the process but it remains to be well worth it. It has given us even more reason to return to the beach often and there is nothing wrong with that.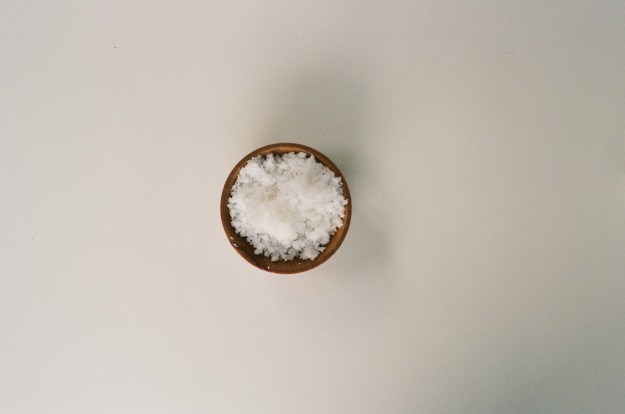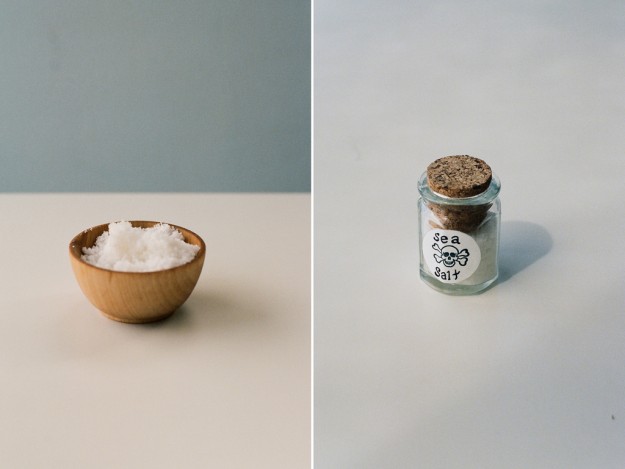 As for the salt itself – it's wonderful. We had been enjoying it on our food for weeks before I ended up at a potluck with Mark Bitterman, the author of Salted
- a book I adore, and also the owner of The Meadow located in Portland, OR and New York. I had Mark give it a try and he ended up taking home the remaining salt I had brought with me that evening. The next day he sent me a message saying he had a chef try it and the chef "flipped out".
Needless to say my boys are thrilled with their effort. Now we find ourselves busy keeping up with the demand as word has gotten out that they are making salt and people have been wanting to buy. In the meantime we are enjoying this activity that provides plenty of learning opportunities, fun times together, and many trips to the beach. Not to mention, great salt.
I realize it's not Friday but this post was shot with film. Most often I try and post my recent film shots of Fridays. Here are other Film Fridays to peruse at your leisure.
All images were shot using Kodak Portra 400 using a Canon A1 50mm 1.4.