First of all can I just say how much I adore you people?! You continue to blow me away by your kindness, generosity and willingness to encourage me just when I need it most. I don't take lightly the fact that you return here to read and look into my little corner. So, thank you for all the amazing comments filled with such wisdom and humility. And thank you for reading.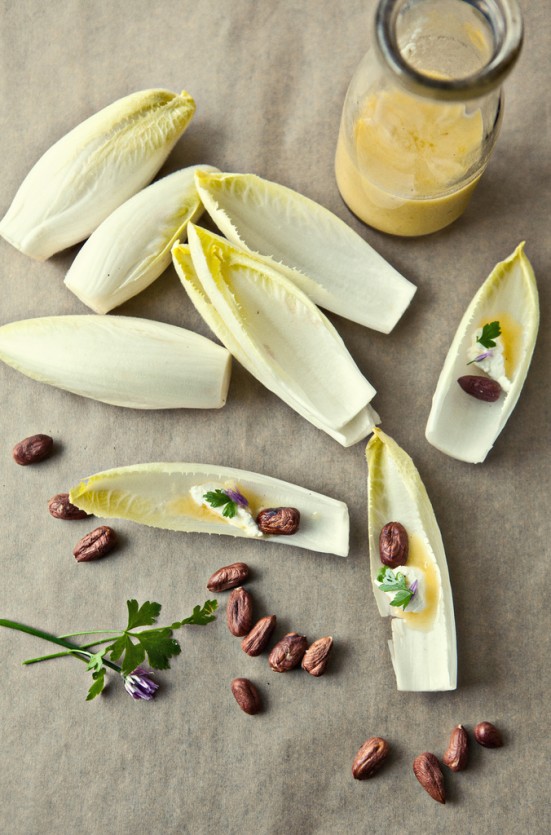 After much checking and rechecking of the calendar, ensuring there was room for us in the inn, and lining up homes for three children for one weekend every other step of "Mission: Get away for a night" was simple.
We were set to spend a leisurely weekend on Lummi Island staying and dining at the Willows Inn. There is much to be said about that meal, and most likely you'll hear about it from me in some way, shape or form as it left me very inspired and eager to recreate some of the dishes. One being the cocktail leading up to the meal. For now, I want to talk to you about lunch.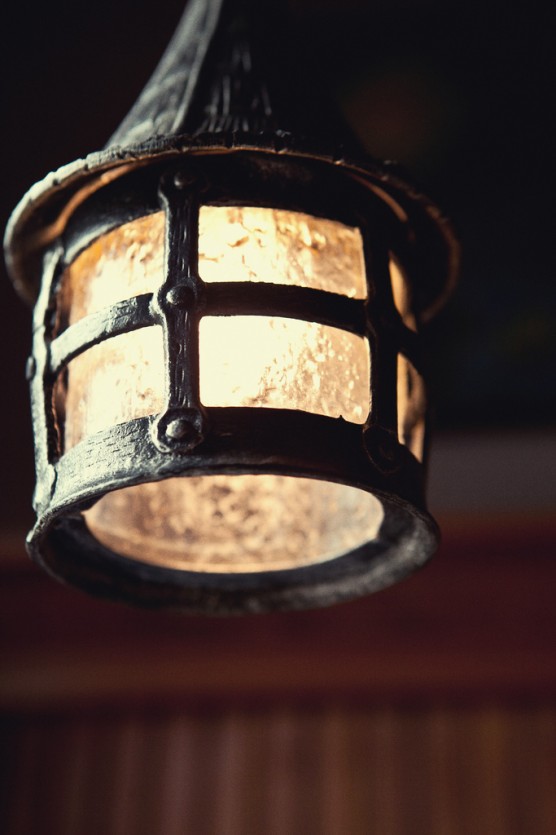 It was an unexpectedly inspired meal that we had in La Conner which is just about an hour north of Seattle, nearly a hop, skip, and two jumps away from the Canadian border.
Resting peacefully in the middle of hundreds of acres of farmland, La Conner is on most days void of much excitement. In the summertime the streets are lined with eager tourists happily enjoying their ice cream as they weave in and out of antique stores and art galleries. On a gray day, such as the day we went, the sidewalks are nearly bare and the ice cream store is busy serving lattes in place of the cones.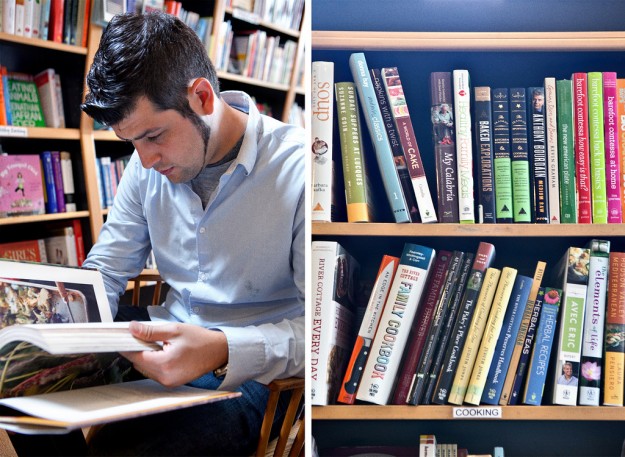 taking refuge from the gray in a little bookstore in La Conner
As per the recommendation by my mom and dad, who have recently moved to a small neighboring town, we found ourselves nestled into a narrow, dark wood lined booth with the only light being brought to us by the stained glass window casting an orange hue on the benches that seemed to have been ripped right out of a nearby church. It was Nell Thorn and it did not disappoint.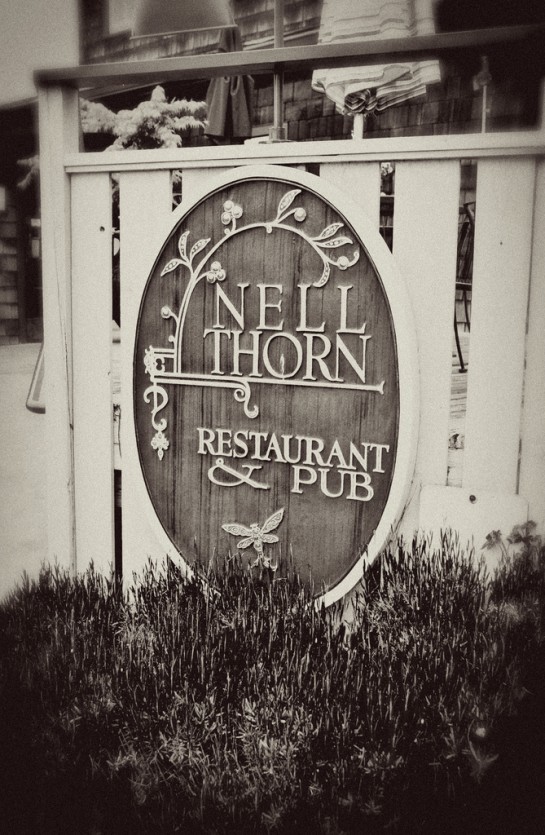 I had set my prejudices on this innocent, mostly tourist town and had no expectations of a great meal. I sat there corrected as I slipped comfortably into our booth warmed both by the glass of wine and the fact that a very well used deck of cards was waiting for us on the ledge of the window.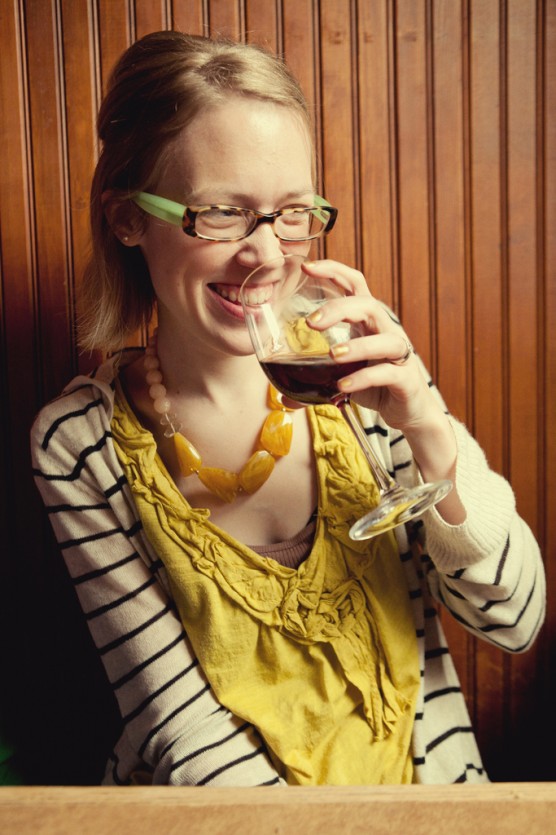 photo by gabe
Gabe heeded my nudges and ordered the pulled pork sandwich as the waiter sold it well boasting of the local pig and the smoking done right out back. With plans to eat a good portion of Gabe's meal I ordered the Asparagus and Ramp bisque and a simple endive salad.
Nell Thorn's Endive salad
I'd like to say that the soup tasted like grass because that's what I told Gabe after taking my first bite, but that just doesn't sound good and that's not fair because this soup deserves much praise. It tasted of grass in the sense that it was so fresh it was as if with each spoonful I was unearthing an herby, lightly reminiscent-of-onion scented form of grass. One in which I wish I could plant in my yard so that I could simply lay there and eat this flavor all day. I guess that would make me a cow.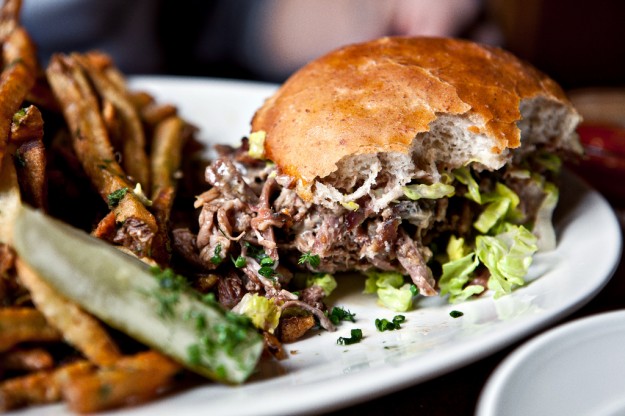 I made the right decision by insisting Gabe order the pulled pork. It was so good I wanted to go tell all the other diners that there is no need to look at the menu, you must eat this sandwich. It was perfectly smoky – like real smoke, not the kind sold by the bottle. And rather than being doused in a tangy red sauce that hides the pork itself this sandwich harnessed the fat from that cut of meat to act as the sauce. So all you tasted was perfectly tender and smokey pork made possible to eat with a soft brioche bun.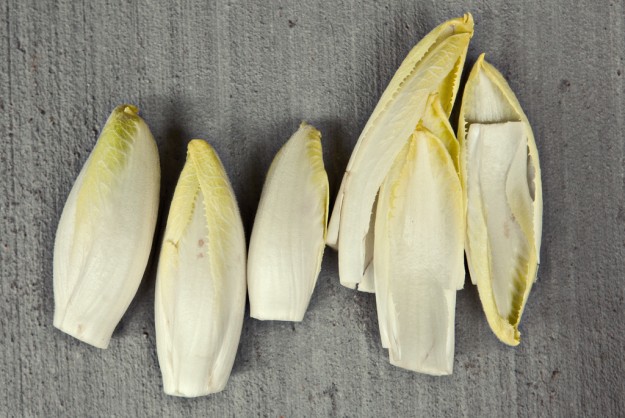 What I'm really here to talk about is the endive salad because since eating at Nell Thorn just a couple of weeks ago I have recreated this salad at home and have eaten it at least five times. I just don't think I will ever tire of it. It's an impossibly easy salad that makes a weeknight meal feel as special as Sunday dinner. And although mama always urged not to eat with your hands I think she would make an exception as the endive creates its own edible bowl, forming a perfect valley in which to float a sharp vinaigrette, creamy goat cheese and well-toasted hazelnuts. That's it.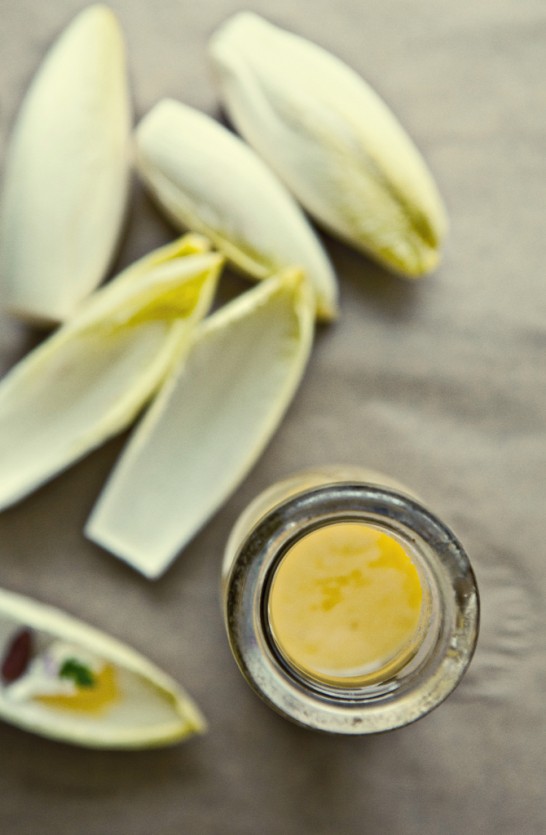 Maybe it's just that I like to eat with my hands or it's possible I can't get enough of the bitter crunch leading into a smooth tangy cheese and then another crunch from an earthy hazelnut while all mingled in a bright dressing. Whatever the case may be I think it's time you join me in eating this salad.
Continue for recipe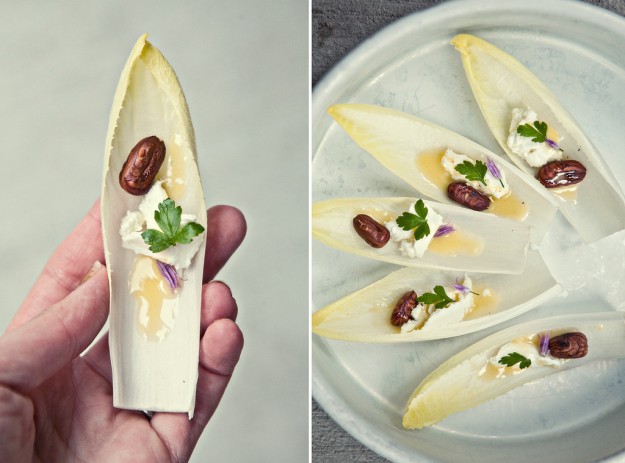 Scallion Vinaigrette
1 scallion (green onion)
2 Tablespoons Champagne vinegar
1 teaspoon mustard (use a nice French mustard such as Maille)
½ cup extra virgin olive oil
salt and pepper
Finely mince the white part of the scallion. You may slice and reserve the green part for garnish if you wish.
In a medium bowl, whisk to combine the vinegar and mustard. Slowly drizzle in the olive oil while continuing to whisk. Taste and add salt and pepper.
If you want a touch of sweetness you may add a bit of honey. I tend to like a real vinegar punch.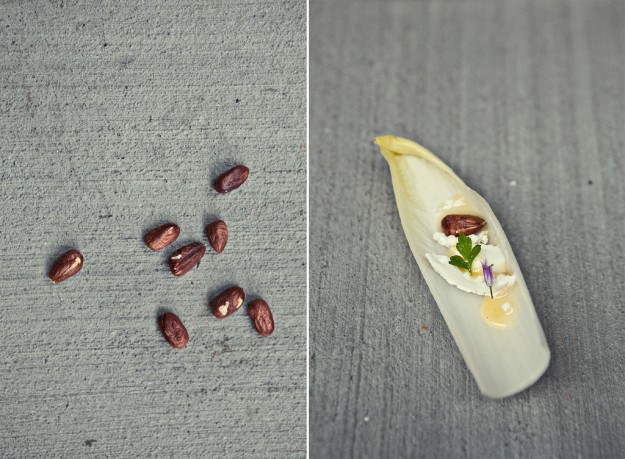 To arrange the salad you will need endive, toasted hazelnuts, and a good quality creamy chevre. I also used little parsley leaves and chive blossoms to garnish.
Remove about ¼" off the bottom of the endive and carefully peel of the outer leaves. Continue to cut of the end and remove the leaves until just the small interior leaves remain. If you prefer you could just simply slice the endive and serve as a less composed salad.
On each endive leaf place a hazelnut, about a half teaspoon of goat cheese and a light drizzle of the vinaigrette. Garnish with the herbs or just a touch of finely slice scallion greens.
Serve.
This makes a wonderful light addition to a cocktail party.
*Check out the other date's.
Dating My Husband: Cacio e Pepe
Dating My Husband: Beet Pasta, Chocolate Pear cake