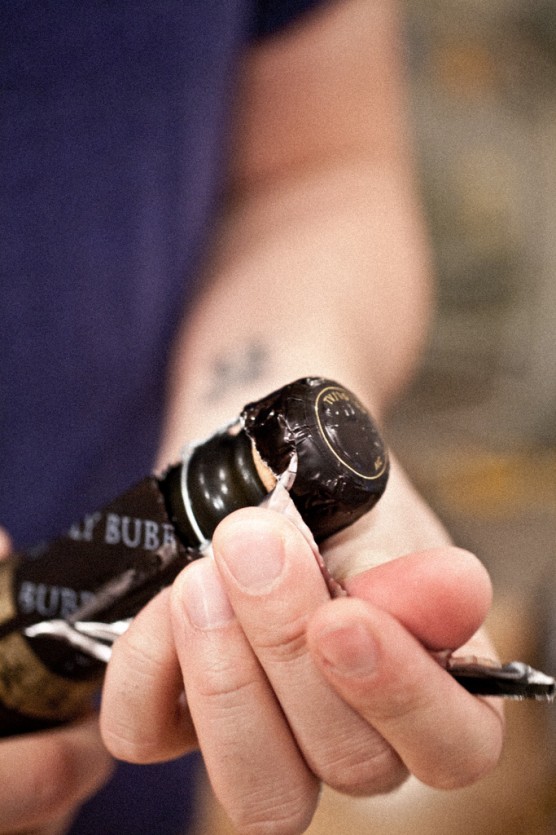 We got engaged in Rome. I had been living in Italy for 5 months when Gabe flew in to meet me in Rome for the weekend.
I knew the ring was coming. Maybe it was because I had designed it before I left for Italy to study art history or maybe it was because the week before the proposal I had talked to my dad on the phone who informed me, "When you come home you won't have a boyfriend."
"Excuse me?!" I said, panicking as if he knew Gabe was calling it quits.
Sensing my hysteria my dad continued, "You won't have a boyfriend, you'll have a fiance." My heart skipped a beat and I immediately went out and bought an Italian wedding magazine.
Gabe arrived in Rome tired, hungry and to a girlfriend who was eager to get a diamond on her finger.
He didn't ask me the first night. We were only going to be in Rome for two nights before heading back to Orvieto, where I had been studying and I knew I wanted to be engaged in Rome as I had fallen as madly in love with that city as I had with Gabe.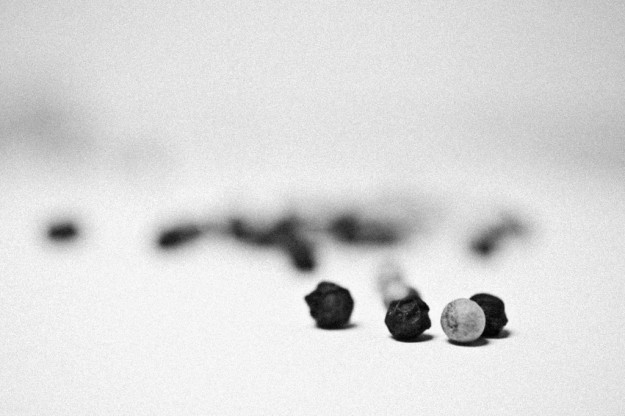 We shared an incredible dinner on the second night complete with a red and white checked table cloth, acqua con gas and the house red. The only thing that would have made that dinner better is if our lips would have met as we each sat gazing at one another while simultaneously enjoying the same spaghetti noodle. But life can't always be like it is in the movies.
After dinner we set out for an evening passeggiata (stroll), hand in hand, only releasing our grasp to enjoy our gelati.
We continued on our walk. The only thought I had was, where do I want to get engaged? We walked to the Pantheon but the crowd was too big and I didn't want to cause a scene. I made up some excuse for why I didn't think we should stop there and continued to take the lead as we headed through the bustling night streets towards the Spanish Steps. Meanwhile, my sweet, jet-lagged boyfriend was nervous as all get out and clueless that his girlfriend was mapping out the exact location where she wanted to have this spontaneous romantic moment.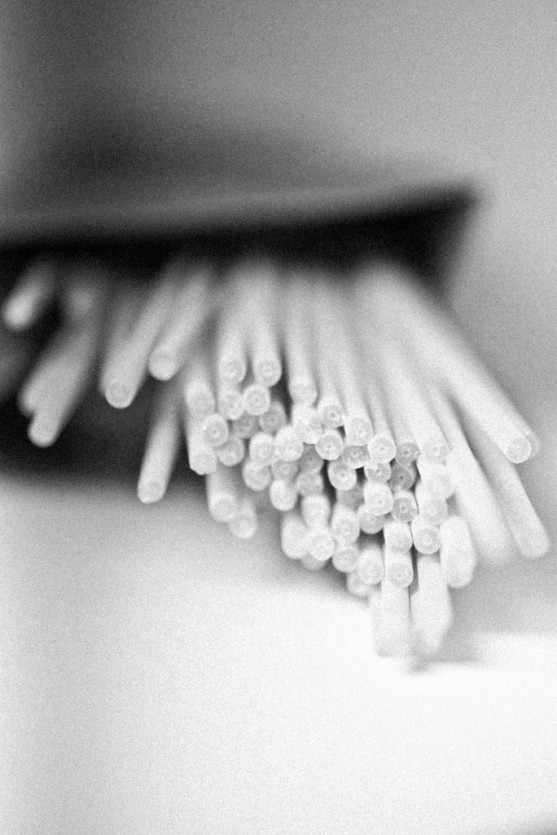 Near the top and to the left of the steps just in the shadows of where Keats sat and wrote some of his most famous Romantic poems, Gabe got down on one knee. It was then that it really hit me. This is who I am choosing to spend the rest of my life with. I was young, naive and yet managed to make the one of the best decisions of my life.
"Yes."
We were immediately interrupted by a young Italian boy who caught us in the perfect moment to hand off some of the red roses he was selling. Gabe hurriedly bought one so the vendor could let us revel in our moment. Just us. My ring. The rose. And the steps.
Eight years later and I find myself snuggled up next to my husband on the couch, having just put our three kids to bed, watching Anthony Bourdain eating in Rome. "Let's move to Rome." I say longingly as I watch Anthony sensually eating what looks like the most amazing pasta dish I've ever seen.
Cacio e Pepe.  A dish so loved by Anthony that he vows never to disclose the location of the restaurant. He refers to it as "Restaurant X". I want to find Restaurant X. But until that time I decided to make my own Cacio e Pepe.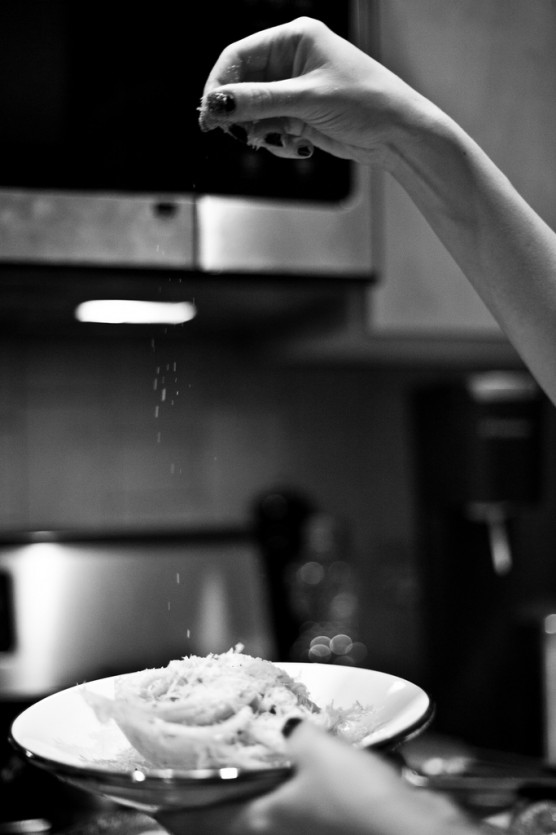 Essentially is it spaghetti noodles with Pecorino and pepper. That's it. Well, there's butter too and Restaurant X serves there's in a Parmesan Frico bowl (baked Parmesan) so that's how I intended to make it.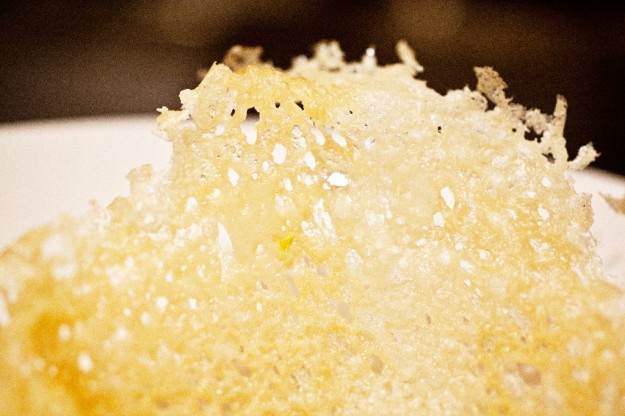 Simplicity is both painfully hard yet overwhelmingly beautiful. The hard part about this dish is making sure to acquire the best ingredients possible as there are only three. What these three ingredients do in combination with one another creates a full sympathy of flavor with a little orchestra. Salty and nutty, spicy and perfectly buttery. What it lacks in visual appeal it makes up for in savory perfection.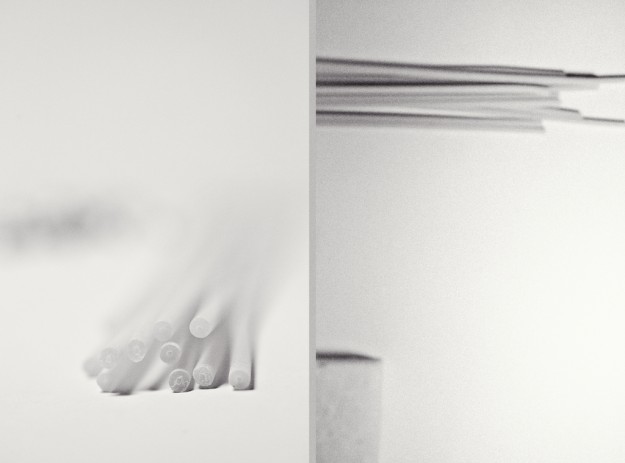 Our little family of five made a day of gathering our ingredients for mommy and daddy's date night. We ate our way through Pike Place as we collected our butter, Pecorino and European pepper from Penzey's. I taught Baron about Bucatini while we selected our cheese. Gabe, Roman and Ivy waited for us while enjoying the mini donuts at Daily Dozen.
During our first trip to Italy Gabe and I made a pact to each other to return for our 10th anniversary. At the time that seemed centuries away. We would be old and gray by that point. It's 3 years away. Until then we'll eat like Romans.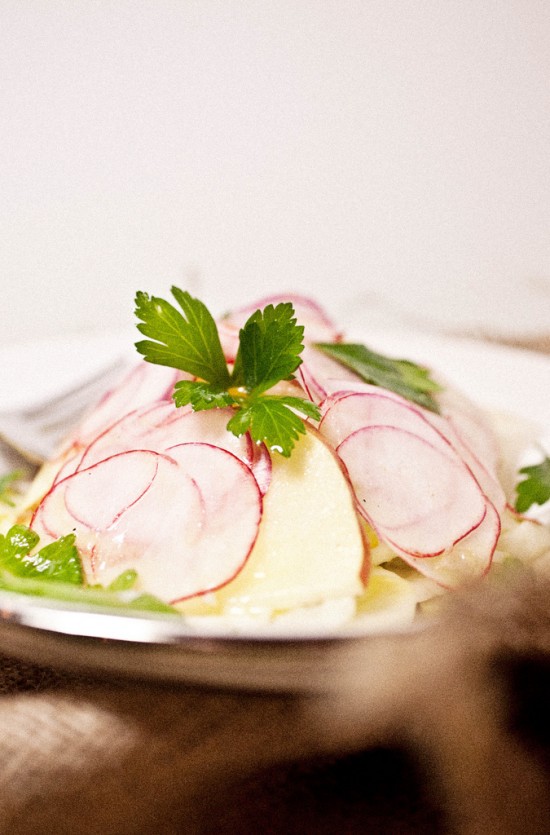 Menu
Prosecco
Baguette
Cacio e Pepe
Fennel, radish and apple salad
Baci
To ensure a timely dinner…
Make the baguette dough up to 3 days in advance. (Of course you could buy it instead)
Day of date:
5:00 start chilling the Prosecco
5:30 feed the kidlets dinner then start shaping the baguettes while they're entertained – hurry!
6:30 Pre-heat the oven to 450*
6:32 Open Prosecco and pour yourself a glass.
7:00 Put baguette in the oven, feed baby then tuck her into bed. Meanwhile daddy reads and tucks thing 1 and thing 2 in.
7:30 Pull baguettes out of the oven. Start the pasta water. Prepare the Parmesan bowls. Remind kidlets that it's bedtime and it's time to be quiet.
7:47 Pour second glass of Prosecco.
8:00 Thinly slice fennel, radish and apple for salad. Drizzle on olive oil, salt and a touch of lemon juice. Add some parsley leaves.
8:10 Finish the pasta and serve.
8:15 Sit down. Pour third glass. Enjoy the company of husband.
9:00 Baci, the chocolate kind and the not chocolate kind.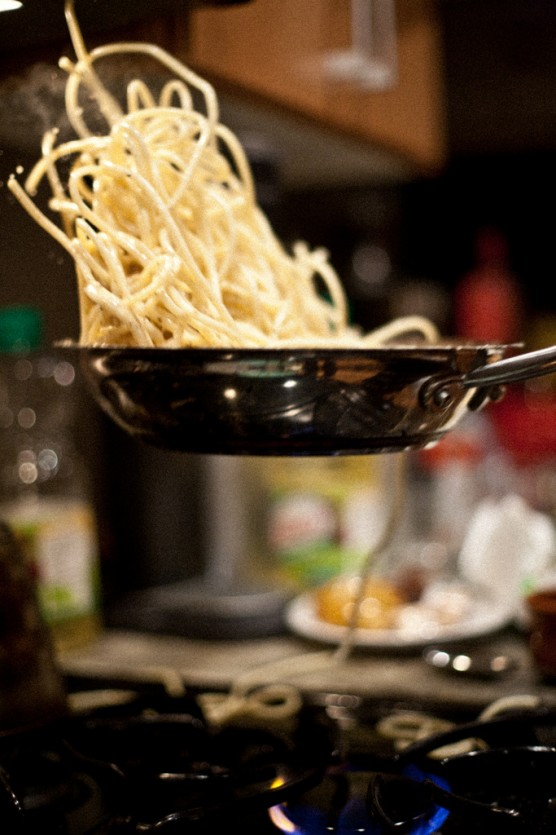 Cacio e Pepe
10 oz Bucatini or Spaghetti noodles
3 Tbl butter
½ cup reserved pasta water
2 tsp pepper (more or less depending on how spicy you want it)
3 ½ oz Pecorino Romano, finely grated (about 1 cup)
Boil your pasta until perfectly al dente in water that tastes of the sea (heavily salted).
In a large saute pan add your butter and half of the pepper. Melt the butter and let the pepper infuse a bit. When spaghetti is done, add a bit of the cooking liquid to your melted butter and pepper and swirl the pan to combine.  Turn heat down to low. Add the pasta and toss. Sprinkle in half of the cheese and toss to combine. Plate the pasta in your parmesan bowls then sprinkle each serving with more pepper and cheese.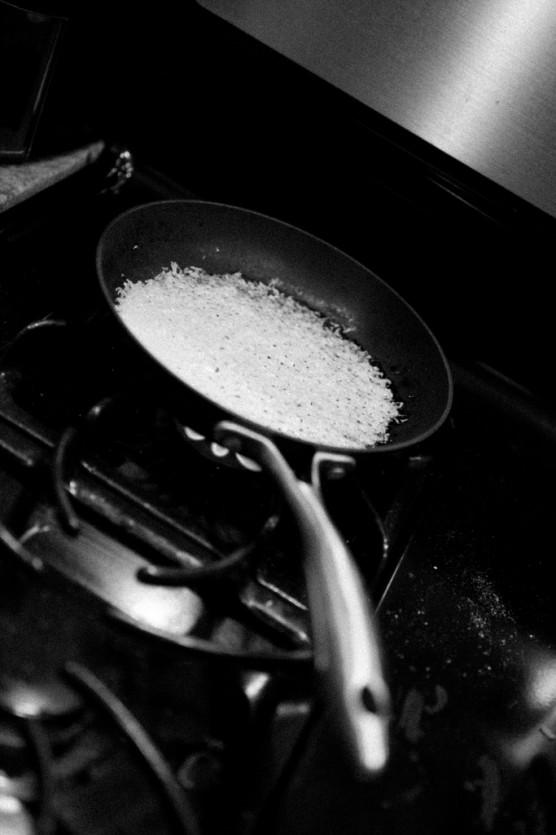 Parmesan Frico
¾ cup (roughly) finely grated Parmesan
In a small non-stick saute pan cover the bottom with a layer of Parmesan. Wait a couple minutes for the cheese to melt and turn golden brown. Carefully remove the cheese from the pan and place over a small inverted bowl or cup so that it takes on the shape of the bowl. Cool for 30 seconds then remove.
These can be made up to 3 days in advance and stored in an airtight container.